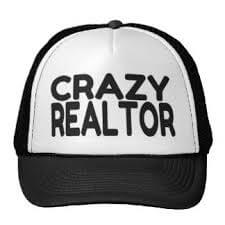 Notice how I worded the question above, and not "Should listing agents attend showings". The reason is that I often hear this question from prospective buyer customers, or, customers working with another broker while I am attending a showing for one of my listings. If you only have had experience with real estate in the Jackson & Teton region (including Alpine & Star Valley) you are probably used to the fact that there will very likely be 2 agents at a home showing. The listing agent, and the agent working with the buyer. It's a way of life out here, whether it's a 100,000 dollar home or a 1 million dollar home.
If you are not from the area, you may have had a different experience. In the Snake River area (Idaho Falls etc.) all of the agents pay a monthly or annual fee to have "infrared key access" in the form of a card, or even a smart phone application. There might even be instructions on the listing that provides contact information to the occupant in which case the agent can call the occupant directly, whether it's a tenant or the home owner. In areas like Malibu, it is expected that listing brokers attend showings only for higher dollar listings, but not all showings.
This can go both ways I suppose, what about buyer's agents not attending showings, for instance – ahem – buyer's working with an agent in another state (maybe a state just East of Idaho?) that can't attend a showing for a home their customer wants to see on the Idaho side? Would it be acceptable to just send them over and let the list agent take care of it?
OK, so maybe the last example is clearly not the right thing to do, but there are very different ways of doing business throughout the united states, and Canada for that matter. Here, some feel that we are held to a higher standard as we are members of the same MLS as the high end Jackson listings. So… to attend, or not to attend, the pros and cons weighed below;
To attend! (pros):
From a seller representative standpoint, there are some definite pros here IF the agent is timely, knowledgeable, and helpful with important facts about the house without being overwhelming. Also,it may be that the Seller hired the list agent specifically from a trust standpoint – someone to look after the home, lock all doors, keep an eye on personal belongings, and so on. After all, a buyer's agent on a home tour of 8 homes might have a hard time keeping track of everything.
To not attend… (cons):
Some buyers (specifically from areas where they are not used to 2 creepy real estate agents following them around) feel that it's strange to have the listing agent present at every showing. Admittedly, it can get a bit overwhelming. "OK all, our next home we will be meeting John with ABC realty" (long introductions etc.). John goes about explaining everything I explained in the car – or here's a good one; My customers walk in HATE the place, would prefer to walk back out but John sucks us into a long description of the home, the sellers, the neighbors, the area, where he was raised, his favorite local restaurant, 15 reasons to move to Teton Valley… you get the idea.
Summary
In the opinion of most her locally, the pros outweigh the cons, attend all showings. At the end of the day, however, it is up to the listing agent, and the seller. This is a discussion that needs to be had with the seller and the list agent. My advise? First, ask the seller what they prefer. Maybe the seller remembers the time when they were once buyers and John from ABC Realty gave them nightmares for the next 6 months. Or, maybe during their last home sale they discovered personal belongings went missing after a showing. The suggestion I make to my clients? If you would like me to attend showings, that is what I shall do. In the event I cannot (there is only one of me) allow me to put  a combination lock box on the door. This has allowed for last minute showings that have produced contracts.