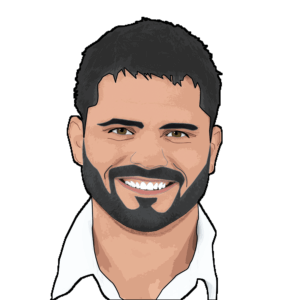 While I am a full-time real estate professional, I certainly wouldn't say it's my only job. I am a busybody in the spare time I do have, with plenty of projects to keep me busy from web work to yard work. Each year I tend to take on another project. Over the years I've taken on marketing projects, to restoring classic cars or building "tiny" homes.
If you made it past the short introductory on the homepage, you must be here to learn a little more about me. Oftentimes people like to do business with those they can relate with. I would like to think that I can relate with, and get along with most people. I do get a surprising number of phone calls from people that share the same views (no, not politics, I don't go there) or recreation activities.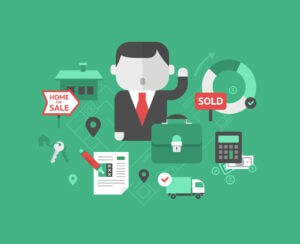 My life other than real estate
In terms of recreation, it's hard to live here and not take advantage of the recreation opportunities Teton Valley has to offer. I enjoy mountain biking in the summertime (and in the wintertime) and of course skiing through the winter. Like many locals in communities with recreation opportunities, I don't get out as much as I should, and can take my surroundings for granted sometimes. I will say that even though you can get used to seeing the Tetons everyday, there's still something that catches you off-guard and takes your breath away every once in awhile. Even if it's something you've seen 100 times, the Tetons tend to reminded you how lucky you are to live here.
I currently reside on the West side of Teton Valley in the foothills of the Big Hole range. I live in a household of mostly girls with the exception of my step-son. They keep us in check.
My Real Estate Career
I started my real estate career at a young age. It was the tail end of the high times prior to the recession that started in 2008. I didn't get into real estate because of the mad money opportunities during those times, it's a family business I thought I would try my hand at. My passion has always been creating things, and marketing. I wasn't sure how that was going to work with this career path, but I'm glad I do what I do.
Any successful real estate agent will tell you that success comes with hard work. I work hard and I enjoy what I do, but more than anything I enjoy making that connection between people and real estate. It's a big investment, and a very important investment. I want to be involved with helping people make those decisions, and providing the right service. The more I learn about each project I take on, or each property I sell, the more I learn about the region. Anyway, it's fascinating learning about things you wouldn't normally relate to real estate. Water right priority dates, reserved mineral rights, the chain of title, and in my case the opportunity to learn the difference between two very different states when it comes to real estate.
During my time in real estate, I have learned so much about the things above, and more. I have learned about professionalism, the code of ethics, the importance of licensure, and the reason we are here as professionals.
Tayson is a 2012 – 2018 Teton MLS top producer, and recognized by Trulia as a "top 1%" agent in the state of Idaho.
My Property Management Experience
I helped transition Teton Valley Realty's Property Management division, TVR Management, to the successful full service property management company it is today. The region isn't known for property management being a big part of the real estate industry. Currently, Idaho does not require any sort of real estate licensure, or any license to practice Property Management. For these reasons and others, we see stand-alone property management companies not affiliated with Real Estate services, or a multiple listing service. We really needed a way to connect tenants with properties without that service. I was able to implement the marketing knowledge I had to help here. It was during this process that I also learned much of what I know today regarding websites, search engine optimization, AdWords, social media integration, and more.
Today, our Property Management Services include the ability to book online, tenants to pay online, direct deposits for owners, online portals for owners, and more. In today's world, we feel this is necessary to connect people from all over the world with our lodging properties and long-term rentals.
Tayson has been involved in an ongoing effort with the Idaho Real Estate Commission to require licensure or training for property managers.
My Background in Construction
No, I'm not a builder or a condo developer. I have, however, been involved in a number of construction projects over the years. Recently, I completed a small house project in downtown Driggs. The project began with intentions to be my own general contractor, which turned into a hands-on family project. I learned a lot about what it takes to be a general contractor, and also what it takes to build a home. I learned about permitting, local government fees, utilities and/or well and septic costs, prices per square foot, and more. As real estate agents we try to understand these things from the outside in, but like marketing, sometimes it's good to see things from the customer end. This helped me tremendously to understand that side of things.
Tayson has been involved in various construction oversight projects and local government involvement regarding permits and applications.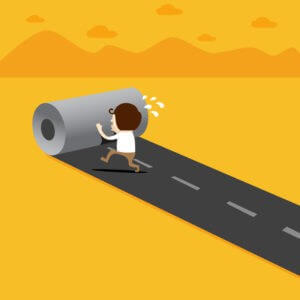 Where I'll be tomorrow
I take everything I do very seriously and I don't plan on a career change anytime soon. I think I will always be working on the latest real estate or marketing trends, but I will never give up my core values. Sometimes the most satisfying experiences for me in my business are related to not "making a deal". Sometimes telling someone what they need to hear is much more satisfying than telling somebody what they want to hear, or even worse what your pocket book wants them to hear. I have found that this tactic has brought me further over the years than anything else I have done for myself in business. Knowing that I plan on being in this industry for years to come makes it almost feel like job security. I believe in the code of ethics. I believe in representation. I believe in the things we are told time and again during our continuing education courses. More than anything, though, I believe in doing the right thing. The above said, tomorrow I'll be selling real estate, and I sure hope it's in Teton Valley.

Local Recognition
Trulia Top 1%
Recognized Agent – State of Idaho
Teton MLS Regional Top Producer
2011, 2012, 2013, 2014, 2015, 2016, 2017, 2018 by sales volume, Teton MLS
Best of Teton Valley
Teton Valley News, 2016, 2017
Teton Valley, ID Top Producer
2011, 2012, 2013, 2014, 2015, 2016, 2017, 2018 by sales volume, Teton MLS