Yes, this is another one of those posts explaining how listings are born, then appear on websites like Zillow and realtor.com. With several new changes to the internet web platforms in recent years, I thought it might be a good time to update this post.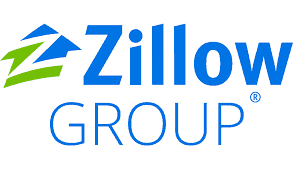 First, a refresher on how listings are born.
Each listing you see online was created by a real estate agency, and typically one agent within an agency. A seller agrees to list a property for sale with that agent, and that agent uploads it to what is called the multiple listing service in most cases.
***The multiple listing service is a database where information about properties is stored, including the ability for agents with other agencies to cooperate with one another, understand how the agents are compensated, and provide information to appraisers (amongst other things).
There is not just one multiple listing service, and there is not a method to the madness in terms of what MLS system an agent uses. There are approximately 1,400 Multiple List Services operated by a local real estate association across the country. For example, the Teton Board of Realtors operates the Teton MLS which covers a bit of East Idaho and Western Wyoming. The Idaho Falls Association of Realtors operates the Snake River MLS and covers most of Eastern Idaho except for Teton County. You start to get the idea, even Phoenix has two multiple listing services that serve the city because there are so many properties for sale. (ever see duplicate listings online? This is because an agent uploaded the same listing to two MLS's) Each listing in these MLS databases is then sent to, or syndicated with another website. Historically this has been done through a company called List Hub which is a syndication service. List Hub would gather the information from each MLS, and provide a feed to sites like Trulia and Zillow. So, listings are created by an agent, entered into an MLS, that information is then distributed to other web platforms.
Anyway, back to the latest news;
The first major change we saw recently was Zillow group's acquisition of Trulia. You probably won't notice too much of a difference on the customer end, but all of us agents now work on one platform for both web sites. Agent profile pages, reviews, all took a hit because of this. If you have had the question in years past which is better or more accurate in terms of Zillow or Trulia, I would say the same at this time. Continue to use whichever site you are more comfortable with.
In even bigger news, we saw a fairly drastic change in the world of News Corp, who owns Move, Inc. You may not know who Move is, but they operate realtor.com which is directly related to the National Association of Realtors. Move also owns the syndication platform mentioned above, List Hub. Knowing that realtor.com and Zillow are competitors, Move made a sharp decision in January of this year to stop supplying feeds from List Hub to the Zillow group. In a hearing in February a judge granted another month of data from List Hub to the Zillow group. Without that preparation time for the Zillow group, we likely would have seen Zillow lose several hundred thousand listings online. Without List Hub, the alternative for companies like the Zillow group was to contact each multiple listing service and request a feed directly from them. In many cases, we found that local MLS boards contacted the Zillow group directly to insure the listings would not be lost on these websites. Such is the case with our Teton MLS, which is why you continue to see local listings on these web sites.
Nationally, it is my opinion that because of this independent brokerage websites and realtor.com are the most reliable source for listing accuracy. It is unlikely that there are very many multiple listing services that are not providing data to sites or companies like the Zillow group, but it is likely that there will remain a few for years to come.