359 Wild Cat Canyon Loop Driggs, ID 83422
As of the date on this post, there are 385 lots for sale in Teton County, Idaho. However, as agents we tend to show the same handful of listings for every price range. People look for either features (water, trees, etc.) or the "view corridor" lots.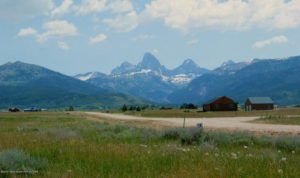 Why it's a good deal:
I mentioned features, and views above, this lot has both. There is an irrigation canal that waters some nice vegetation, it backs up to subdivision green space, and it's got a stellar Teton View.
How much?
65K, 1.6 acres.
How quick will it sell?
It will sell between now and end on summer.
MLS info below. Log in to save this property.