Alright, this has been coming for a while. The good old Zestimate.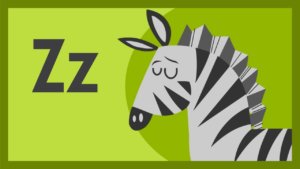 For those of you that are not entangled in the real estate community, and specifically Zillow, (an online platform for real estate agents to connect with the public, and for the public to search for available real estate) a Zestimate is basically in algorithm or program created by Zillow to automatically value properties based on other recent sales. Zillow describes the Zestimate as a proprietary formula to estimate market value.
Before diving into this, understand that I am not a fan of the Zestimate. Read on for my biased opinion on the program, and its "proprietary formula"…
I'm going to break this down into a few sections. How it works, the difference between a Zestimate, a CMA, and an Appraisal, why it doesn't work (biased opinion) and in what circumstances you should use it.
How it works
To some extent, I'm speculating here. However, I do have a fair amount of experience with these programs, algorithms, and a general sense of how the digital world functions. That being said, here is how I think it works…
Zillow's primary function is to utilize incoming information feeds from Multiple Listing Services (programs where Real Estate Agents pool listings) to provide a one-stop-shop for customers, (primarily buyers) to view all listings for sale in one location. Zillow doesn't really make any money doing this. Zillow's moneymaker is real estate agents. Real estate agents pay for advertisements to promote themselves on Zillow, hoping to connect with potential buyers. Zillow is also able to obtain information on sales as well, where multiple listing services and/or states allow it. There is so much data from all of these multiple listing services that Zillow has been able to create an algorithm for individual markets to automatically value properties based on their basic features. These basic features can include square footage, landscaping, acreage, bedrooms, bathrooms, recent remodels, the list goes on. For the most part, the real estate industry's information data feed, referred to as a RETS feed, provides the same information Nationwide. Some areas might have a standardized feed to include amenities like pools, proximity to a golf course, and even information on local schools. Most multiple listing services provide the information on the nearest school, and I believe Zillow can pick up on this information to include it as part of the overall valuation. So, recent sale data comes in, and the subject property is adjusted based on its size, location, amenities, etc.
The difference between a Zestimate and an Appraisal
You will receive all sorts of disclaimers from Zillow stating that is Zestimate is not an appraisal. That is because it is not. You will receive the same disclaimer from a real estate agent when they provide a broker's price opinion or market analysis. However, while market analyses and appraisals are similar in the way that they are prepared, I do not believe the Zestimate is. A sales appraisal is prepared by choosing similar properties and adjusting those "comparables" to obtain the value for the subject property. This method is how brokers and appraisers alike are trained in the industry.
As opposed to the above method, my assumption is that the Zestimate simply adjusts the subject property's value based on its square footage or amenities. While this might seem similar, it does not produce the same result.
Why it doesn't work
To be clear, I'm not saying that it is wildly inaccurate. Truthfully, I guess that means that an argument can be made that it does work, but I digress.
The biggest problems with the Zestimate, in my opinion, is lacking data and niche markets.
Lacking data – if you recall from above, Zillow relies on data entries from local multiple listing services to arrive at a value based on other sales and the amenities included with those sales. However, not all multiple listing services provide sales information publicly. In some cases, it is a non-disclosure situation. Idaho, for instance, is a non-disclosure state. In these circumstances, Zillow must rely on data entries from real estate professionals. Based on my own personal experience, I can tell you that not all, if not very few real estate professionals actually take the time to enter all of the correct data for a recent sale. In Zillow's defense, they did have the initial list price data, features, and listing amenities.
Niche markets – this is arguably a bigger problem for Zillow, particularly in the Teton region. In my opinion, this valuation method works best when similar data is available across the board. For instance, tract housing.. These types of developments feature very similar homes, at very similar prices with quite a bit of data available. However, in our unique market, we often times find developments with home selling at nearly twice the $$ per square foot than an adjacent home. This can't be good for an algorithm operating primarily on price per square foot.
Should you use it? Sure. Just remember that this is a rough guideline. Personally, I would imagine the Zestimate to be much more accurate in urban markets such as Idaho Falls such as opposed to Teton Valley for reasons above, but it can be used as a guideline. I would not advise that you make a decision to sell the farm based on your findings online…