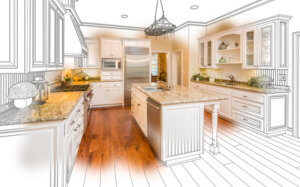 In anticipation of new construction in the coming year, I thought I would run through a couple of frequently asked questions and provide a bit of advice for new home shoppers.
Does a new home lose value?
In general, real estate appreciates. We are finally seeing some new construction, and likely to see loads more this coming season. With that said, most of the homes you might compare with were built in, or around 2007. While I don't think demand will diminish, or necessarily increase, I think the prices will likely stabilize because of the higher supply. Nothing drastic, but there will be more supply than there is now. Regardless, the newer homes will likely have a slight premium, but I wouldn't look at it as if you are driving a new car off the lot. While real estate appreciates, it also comes with maintenance and repairs. The homes we're seeing on the market today are already a third through their roof life span, assuming it's a comp shingle or similar. In this regard, it's sixes. Buy the house you like.
Does new construction cost more?
This question goes hand-in-hand with the last. I talked about the increase in supply which should reduce prices, but only to a certain degree. Remember that new construction only comes if it pays for itself. I think it's going to cost more, but probably not substantially more than the prorated share of future maintenance that will come sooner than when purchasing a new home.
Should I get a home warranty?
It depends what you are referring to. If you are thinking about a home warranty like you see on TV for appliances and HVAC systems, in my opinion, no. Your new home will likely come with manufacturers warranties on all of the major appliances and systems. If you are talking about a builder's warranty, I would advise working with a builder who offers one. If a builder is willing to stand by general workmanship and materials, it's a good indication that they take pride in their work.
Local or Regional contractors?
In my local experience, subcontractors can be extraordinary difficult to line up, and shift around it another contractor gets delayed. If your general contractor does not have an existing relationship with the local subcontractors you will likely have to use, you could face major delays when it comes to the completion of each step in the process. Further, if that contractor has several jobs out of the area, you will find that they will likely take care of their local client base first. My best advice would be to at least find a contractor that has a pre-existing relationship with the local subcontractors.
Any other advice?
1) Be involved with your construction project, but not over involved when it comes to moving things around or changing finishes. Many people have a hard time visualizing what they want until they see it, at which point they begin to make changes. This is where higher than expected costs can come back to bite you. Your contractor should have a good idea of what you were looking for, and they are skilled in visualizing in anticipation of the end result.
2) Know that your project likely won't be completed on time. I hate to bring it up out of the gate, but we have such a limited number of available contractors, and the Teton region is relatively secluded when it comes to available materials. Set high expectations, but prepare for this in the back of your mind.
3) I have a vast number of construction related articles available at tetonrealtyblog.com as well. If you have questions about HVAC systems, insulation, or other construction-related items, you might try searching them in the search bar on the site. Also, the Idaho Office of the Attorney General has put together a very nice 12-page brochure on what to expect in terms of residential construction in Idaho with a few tips when it comes to choosing, and working with your contractor. That link is below.
http://www.ag.idaho.gov/publications/consumer/ResidentialConstruction.pdf